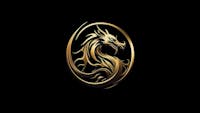 Suprasia
Web3 Infrastructure & Tools
Suprasia is a cutting-edge Web3 company that stands at the forefront of digital innovation. Our multifaceted expertise encompasses a wide spectrum of services, making us your trusted partner for navigating the dynamic landscape of Web3 technology.
Web3 Consultation: At Suprasia, we provide strategic guidance and consultation for all your Web3 endeavors. Our seasoned experts help you unlock the full potential of blockchain, decentralized applications, and digital ecosystems.
A partnership with Saga would solidify our goals towards a web3 gaming future. Both Saga and Suprasia have a strong belief in the future of gaming with web3, the synergy between our companies would create projects that could definitely propel web3 gaming forward into a profitable and enjoyable future!